EcoSalt Redox Salt water Chlorination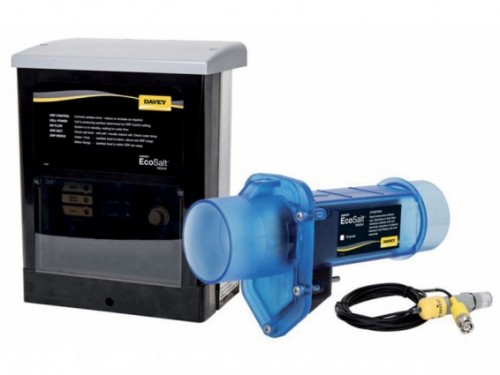 ​Ideal for above-ground and in-ground residential pools and for swim spas
AUTOMATIC DISINFECTION SYSTEM, SIMPLE, ECONOMICAL AND RELIABLE
Proven EcoSalt technology with integrated Redox sensor (ORP)
Production of chlorine or bromine (ideal for the swim spas)
Compact, easy to use, and requiring little maintenance - suitable for in-ground "cassette" type premises
Automatic mode
Automatic control of the oxidant level for safe swimming.
Reverse polarity cells - Reduces the need for cleaning
A range of models for residential pools up to 130 m3
Ideal for indoor pools up to 60m3, for pools fitted with a vane, and for swim spas.
2 year warranty + 1 year warranty for the sensor
Interested by this product?